Fairways Club is predominantly a membership club

aimed at families and couples who want to experience a little taste of Canary Island living but within the environs of South Tenerife and all it's attractions for a holiday.

By maintaining a membership we are able to sustain the ambience and integrity of your holiday with a club that delivers a consistent experience for the good of its members year after year.

The staff are employed to look after the complex and apartments for the good of the members and our receptionists, maintenance team, and cleaners are here 7 days a week to ensure that you have a great stay every time, we also have an entertainer during the school holiday periods.

All our membership options ensure that you have a say in the way the complex is run and maintained and it is our mission to constantly improve to keep pace with our members' requirements.



Of course you will also find rentals and promotions from time to time at the complex.

Not all available weeks at the resort are assigned to membership so we make this space available for rent or, at certain times of year, for promotions.

By using this space we are able to introduce new clients to the unique holiday environment we have created and the holiday experience you can expect every time you come to stay.
Our exit surveys say that over 95% of clients that holiday with us would either return to the complex or recommend us to others.

Although rentals and promotions are our way of introducing our club to new clients there is absolutely no obligation to consider becoming a member. We let our service and standards do the talking, and of course our members and previous clients

!

You will enjoy all the benefits that our members expect year after year whilst you stay with us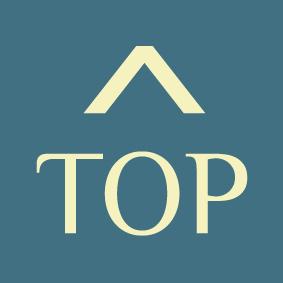 Our very popular fractional membership gives you a share in the bricks and mortar, a flexible use system allowing occupancy at any time of year, a very low annual community fee and a guaranteed cash return after the ownership period.

We offer 5 year and 10 year renewable plans and you can enjoy the benefits of your own apartment in Spain without spending a small fortune. We even offer 100% finance on both options.
We have a limited number of apartments available to purchase on site via our sister company Evita Estates.
Ownership gives you the best of both worlds, a place of your own in the sun fully equipped for you and your family but within a well-maintained holiday complex with reception, pools, clubhouse, entertainment and within a secure gated area.

We can also fully manage the apartment for you and if you wish enter it to our successful rental pool to give you an income.

Please note that members take priority on all reservations including prime location units and weeks.
As previously stated, unassigned space is made available to rent or for promotions. We welcome every new guest as members for the duration of your stay and, returning or not, we hope that you have a positive experience and one that you would be happy to share with others in the future.



For clients that love to come to the complex and like the feel or our "home from home" environment we offer a short-term membership that guarantees occupancy every year with a price and benefits that outweigh renting year after year.