Welcome to the General Information
Here you can check on the current maintenance fees, make a reservation for your holiday, check on the club constitution, update yourself on our budget, find out how to transfer your Membership and check on how to pay your Maintenance fees which are due on January 1st each year.
If you are not sure about anything then please e-mail us at:
​
Current Maintenance Fees​
| | | | | |
| --- | --- | --- | --- | --- |
| YEAR | TYPE | LUXURY | STERLING | EURO |
| 2019 | STUDIO | STANDARD | £ 349.00 | 429.00 € |
| | 1 BED | STANDARD | £ 398.00 | 490.00 € |
| | 1 BED | ELITE | £ 473.00 | 582.00 € |
| | 2 BED | STANDARD | £ 457.00 | 562.00 € |
| | 2 BED | ELITE | £ 542.00 | 667.00 € |
| | 3 BED | STANDARD | £ 517.00 | 636.00 € |
| | 3 BED | ELITE | £ 621.00 | 764.00 € |
How to Transfer Membership
Unfortunately the Club does not operate a resale program and is, therefore, unable to directly assist Members in the resale of occupancies. We can only suggest that members sell week(s) either privately or through a resale company.
Details of reputable resale agencies can be found on the web site of the Resort Development Organisation (previously OTE - Organisation for Timeshare in Europe) visit www.rdo.org.
The club is aware that the resale market is much slower than in the past but our members are successful selling their occupancies. At least on a weekly basis we are receiving documents for transfer where members have sold privately. We are finding at present that members are having most success selling privately rather than using an agency using internet sites such as Ebay etc. or selling to friends, family or colleagues.
When a purchaser has been found it is necessary for all parties to sign the back of the original holiday/membership certificate(s) related to the unit/week(s), being the form(s) of surrender and request. The current registered members complete and sign as the Vendors/Transferors and the prospective new members complete and sign as the Purchaser(s)/Transferee(s).
​
Once completed and signed the original holiday/membership certificate should then be forwarded to the Management Office together with a photocopy of the purchaser's passport or driving licence and an original utility bill in the name of the purchaser(s) which must be dated within the last two months. Upon receipt of the correct documentation, completed etc. the transfer of membership will be effected.
The Trustee charges an administration fee for transfers in the sum of £150.00 per certificate. Payment should be forwarded together with the above documentation and made payable to FNTC.
The above information is in relation to a transfer where the purchaser is/are an individual. Please contact the club management office for further information if the purchaser/transferee is a company as additional documents are required and the transfer fee is £500.00 per week.
Documents should be posted to Club Management Office - Pueblo Evita, Avda De Las Palmeras, Urb. Pueblo Evita, Local 7, Benalmadena Costa, 29630, Malaga, Spain.
You can call the management office on 0871 408 9510 from the UK or 0034 952 566 644 email: general@richvaleresorts.com
​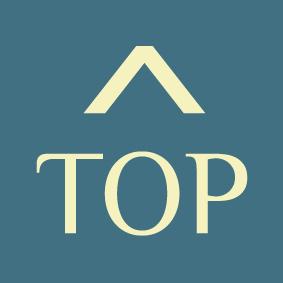 Management Fees can be paid by bank transfer :
Please ensure the correct account is used dependent on the currency used :
​
ACCOUNT NAME: FNTC Re Fairways Management Fee
BANK: National Westminster Bank Plc.
ADDRESS: Commercial Road Branch, 130 Commercial Road, Portsmouth, Hampshire, PO1 1ES
SORT CODE: 56-00-64
SWIFT CODE: NWBKGB2L
EURO Payments GB Sterling Payments
SORT CODE: 56-00-64 Account No: 36782378
IBAN: GB58 NWBK 6072 1339 5170 04 IBAN: GB95 NWBK 5600 6436 7823 78